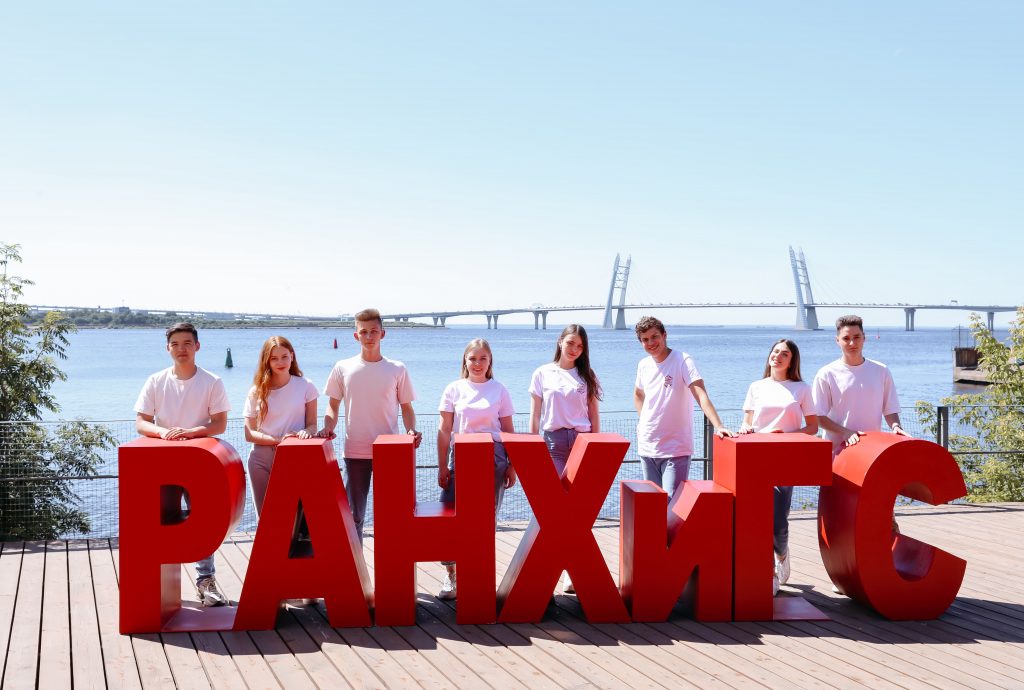 RANEPA St. Petersburg – the biggest branch of the Presidential Academy
Our mission is to contribute to the global community by providing students a comprehensive and in-depth business education in compliance with international standards and to empower motivated future leaders to fulfil their potential through educational achievement, effective decision-making skills and career development both in public and private sectors.
Our students benefit not only from opportunities to apply practical skills and complete independent research projects but also from vivid campus life joining numerous events, clubs, associations and forming long-lasting friendships.
At RANEPA St. Petersburg you get a solid basis for your individual professional goals!
RANEPA St. Petersburg today
16k
Full-time and part-time students
460
Teaching staff, 92% PhD holders
45
Degree programs
148
Non-degree programs
5
Degree and non-degree programs in English
35
Partner universities from 16 countries
5
alumni – current governors in Russia
99.9%
Graduate employment rate
Why to choose RANEPA St. Petersburg
Digital learning environment
Free Wi-Fi in each building, online timetable, free access to numerous digital educational resources and electronic research library are essential tools and a key to effective studying 24/7.
International standards
RANEPA St. Petersburg was awarded the certificate of compliance with international standards of the development and provision of educational services ISO 90001:2015. The quality compliance was confirmed during the audit of the Australian company SAI Global.
Modern teaching methods
RANEPA St. Petersburg is in the list of higher education institutions authorized to independently establish educational standards and programs. Modern teaching forms and methods incorporated into the training processes particularly ensure that students develop key leadership skills such as strategic thinking, decision making, stress resistance, creativity and flexibility and other key competences crucial for an exciting and rewarding career.
Bachelor program "Liberal Arts" offers students the opportunity after completing 2 years of study to choose one of 14 optional training courses.
Practical learning approach
To bring the professional life closer to students the share of practical classes takes up half of the entire educational process. RANEPA St. Petersburg has concluded over 250 contracts with companies and public entities interested in employing young professionals. Through internships students gain not only knowledge but also valuable practical experience much needed on the labor market.
International internships
RANEPA St. Petersburg has created the partnership network of over 60 universities from 25 countries. Learning mobility experiences in France, China, Germany, Hungary, the USA and other countries offer our students the opportunity to develop valuable skills and expand their horizons.
Jointly with the University of Nice Sophia Antipolis, RANEPA St. Petersburg has been implementing an unique program which makes it possible to simultaneously receive a bachelor's degree in Economics and Management from one of the best universities in Europe along with the Russian diploma.
Comfortable accommodation
Dormitories for students are well-equipped and suitable for comfortable stay, studying in a positive learning environment as well as for leisure activities. There is a 24-hour security service, video monitoring, Wi-Fi and a badge system to entry the buildings and stay safe.
Living in St. Petersburg
St. Petersburg named also "the Russian capital of culture" is a city with 300-years history famous for its cultural heritage and picturesque suburbs. It is home to over 300 museums, 70 theatres, numerous music and sports venues, cinemas as well as clubs and cafes. Our city is the center of science and education as well as manufacturing and technology-based business.
RANEPA St. Petersburg — Rankings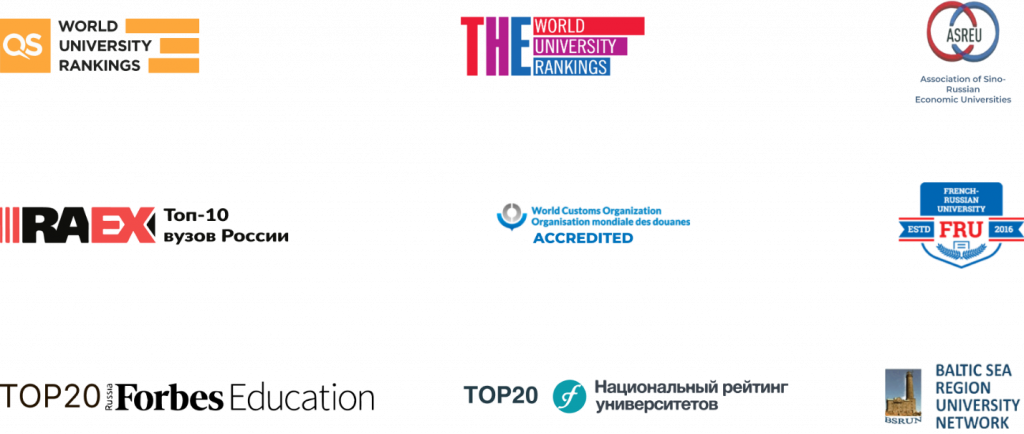 The best higher education institution for rapid career development according to Forbes
The best higher education institution in St. Petersburg according to online-newspaper "Fontanka"
Top-ranked among RANEPA branches across Russia as a branch campus with digital learning environment
TOP -5 – ranked as the most influential higher education institution in Russia
13 educational programs are ranked as "Best educational programs of innovative Russia 2020"